We had a fantastic day with Abbie & Chris on Friday. It rained in the morning but by the bride's arrival it was gorgeous sunshine.
Here's Chris before the ceremony: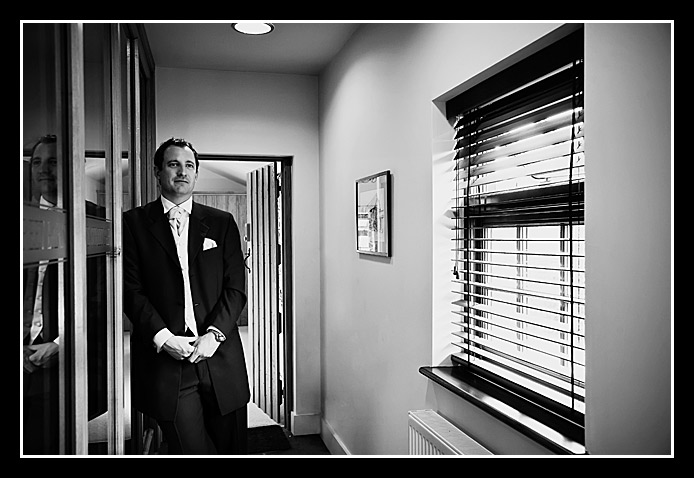 Checking out the buttonholes: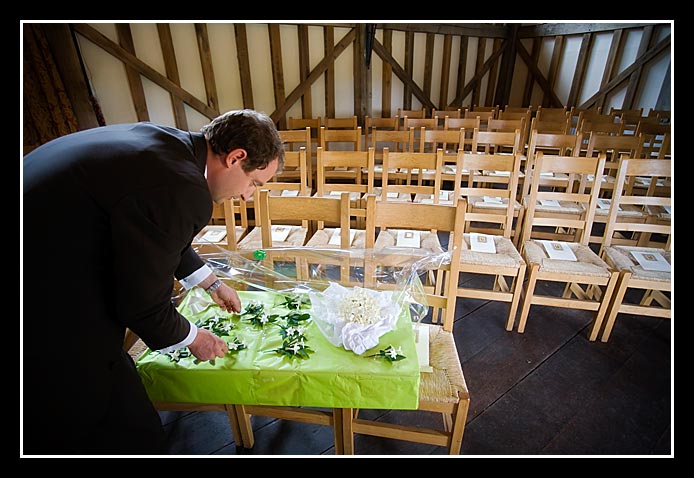 The bridal room at Gate Street Barn is really lovely: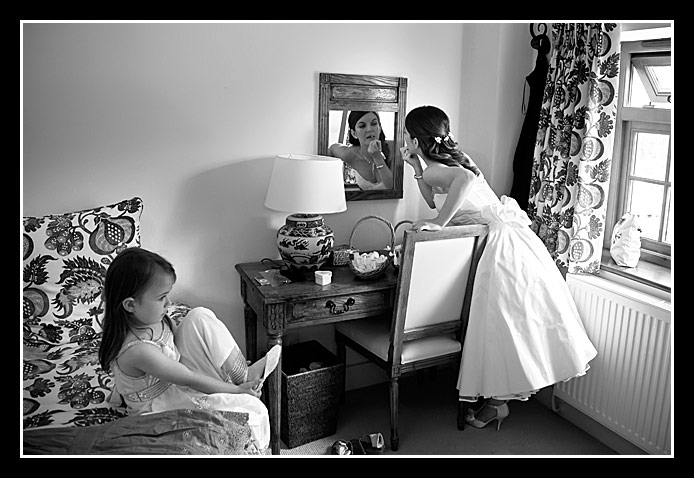 Chris checks his watch.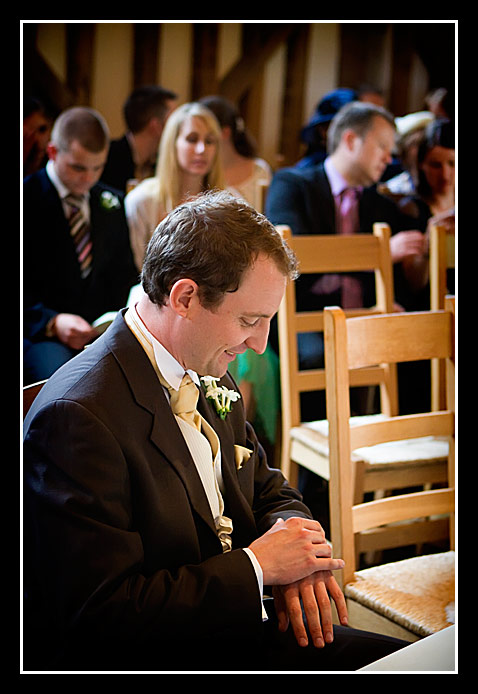 Still time for some sincere advice from a dear friend (although perhaps not the voice of experience).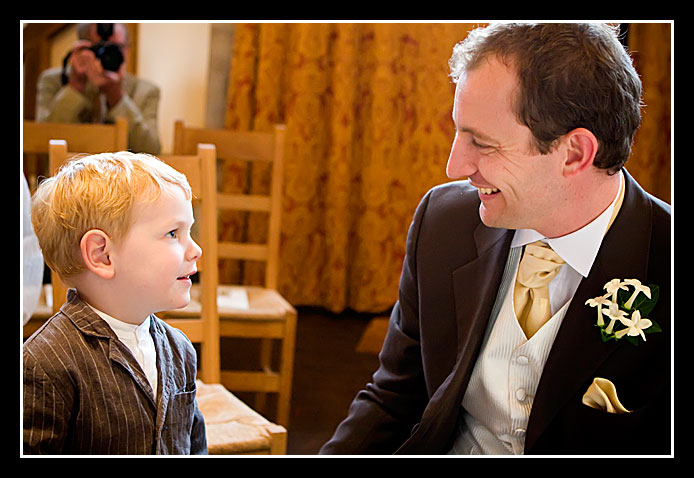 Here we go!!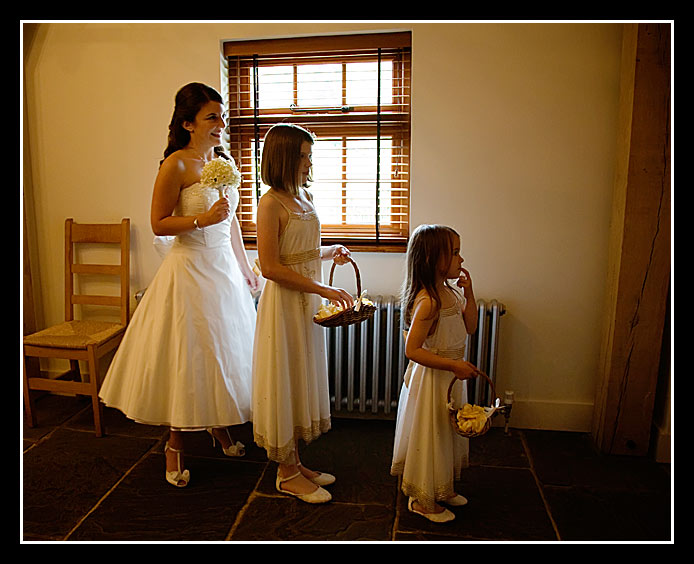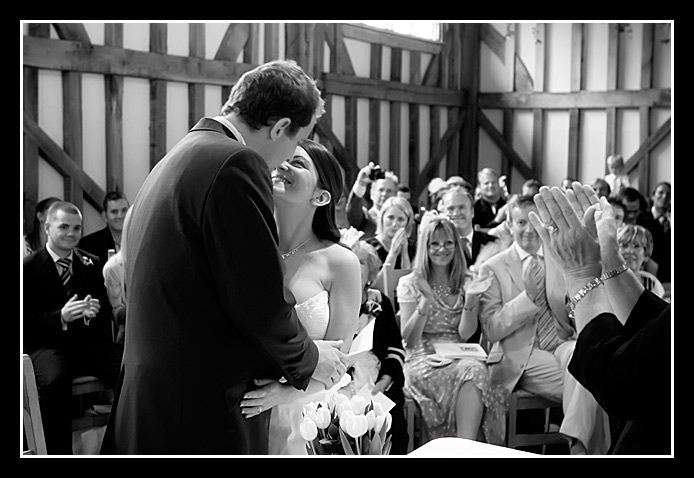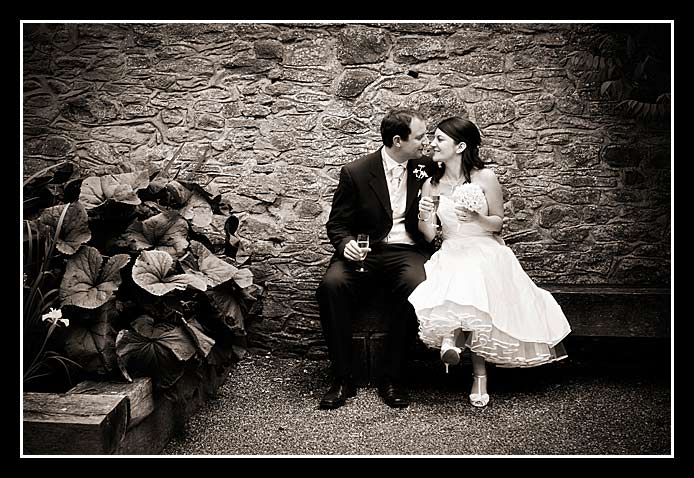 Chris and Abbie are apparently into 'barn' dancing!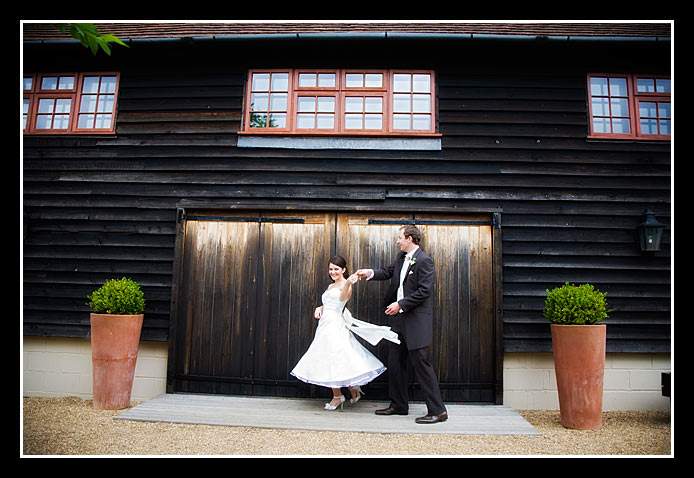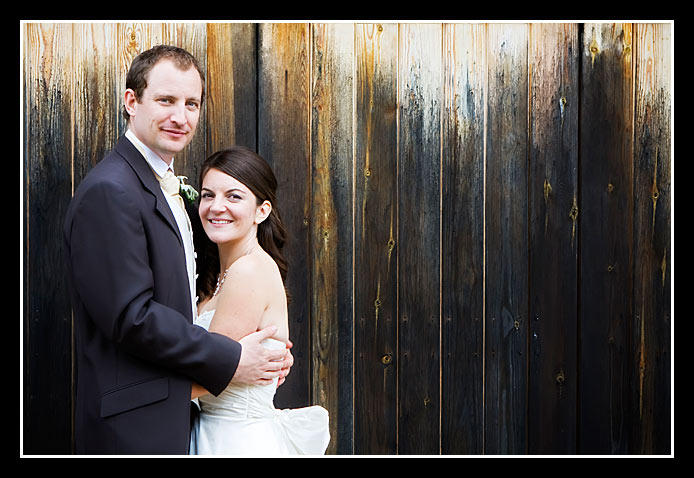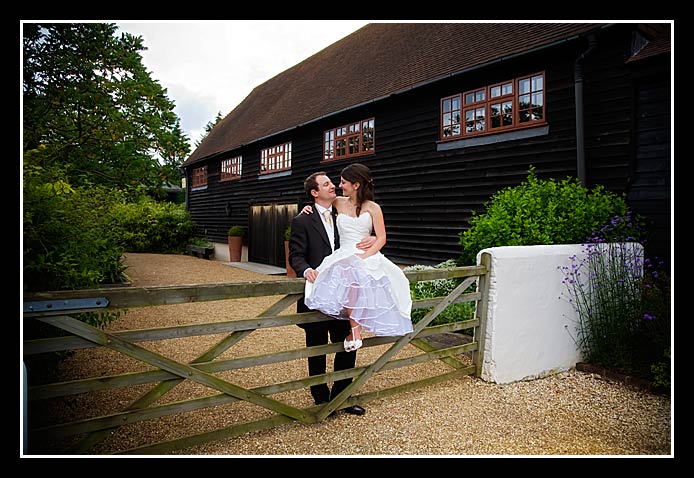 What fab shoes.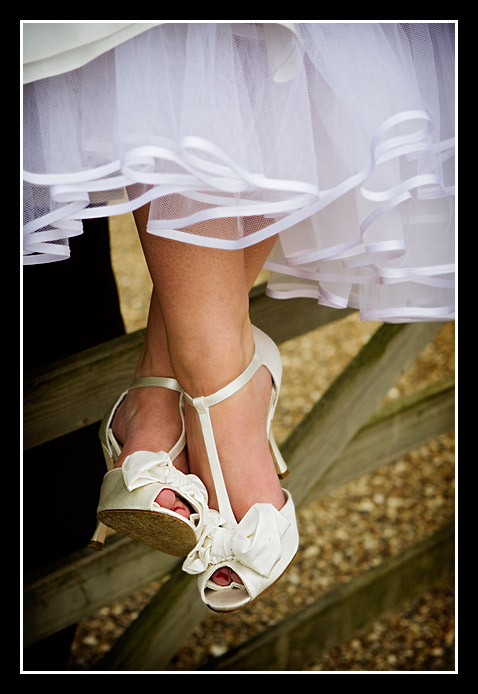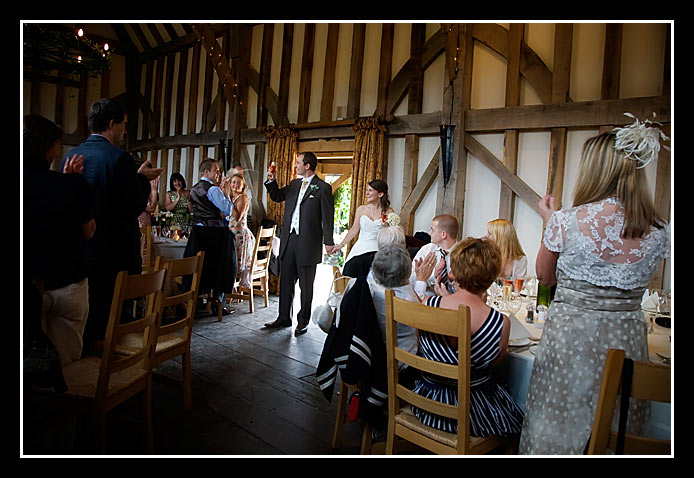 These three are enjoying the speeches – just in case you thought they were praying for them to end.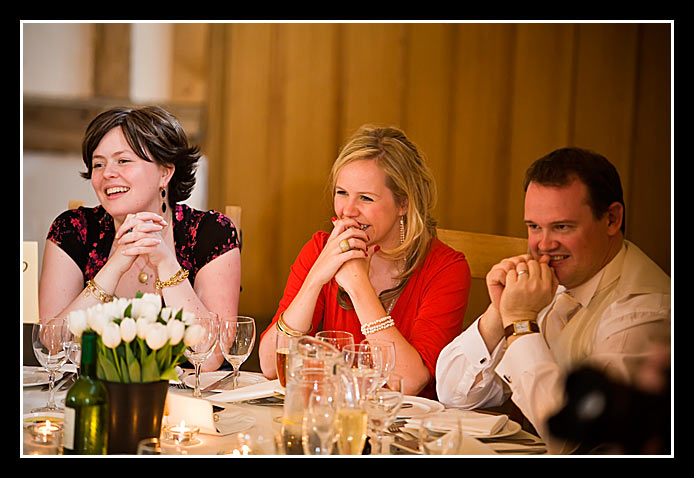 And there certainly was a great deal to enjoy in Best Man Simon's speech.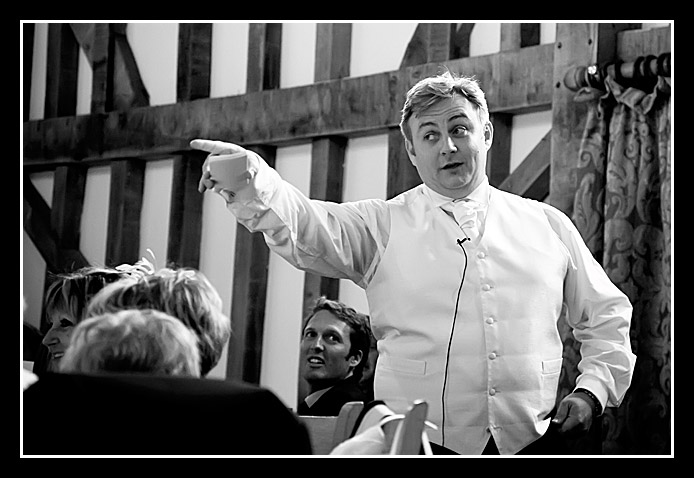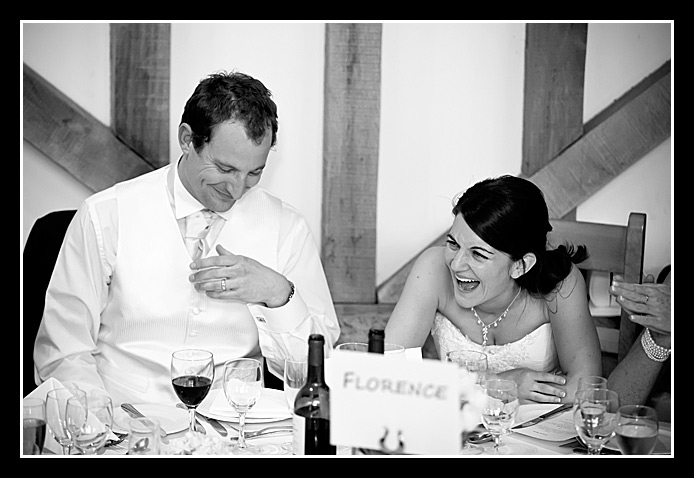 OK now some real barn dancing to end the night.