It doesn't get much better than this. A beautiful couple, a great venue and perfect weather for wedding photography.
Here's Richard getting ready with the rest of the guys: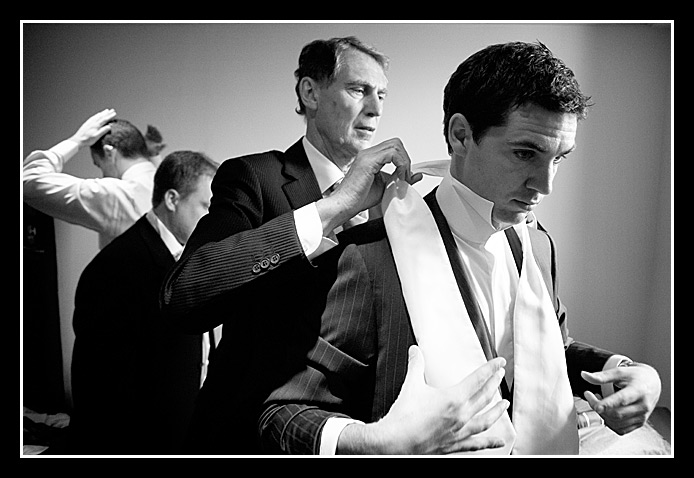 Meanwhile Claire is in the bridal suite's fantastic bathroom: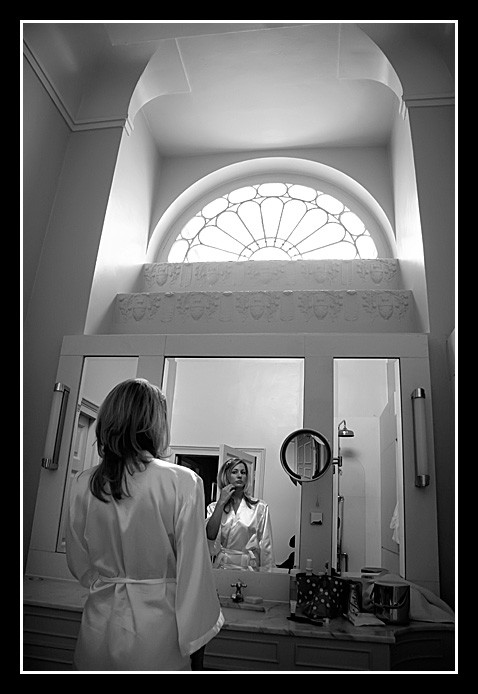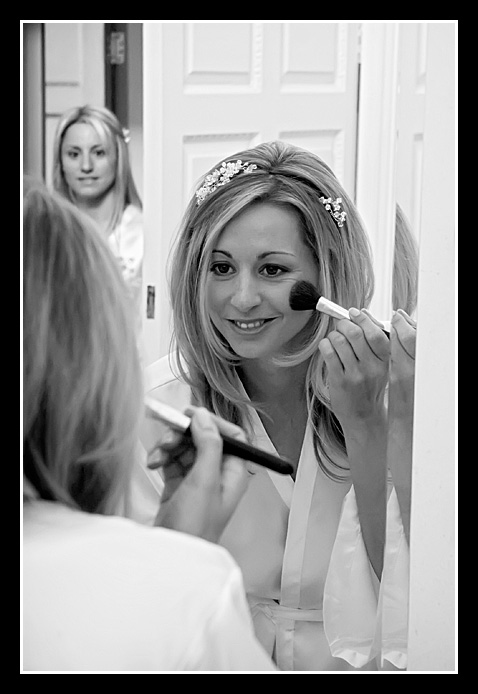 The ceremony is held in the Coat of Arms room – we love the anticipation in this picture: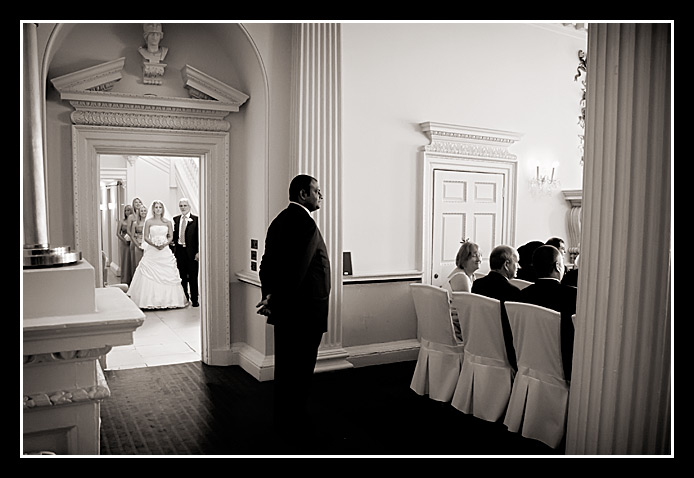 Richard and Claire smiled so much during their vows, we think they're in love or something.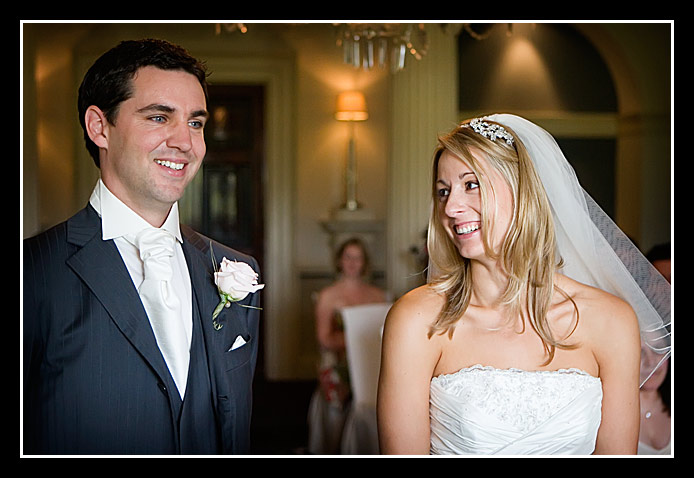 We're not sure who got covered the most with the confetti, the guests or the couple!!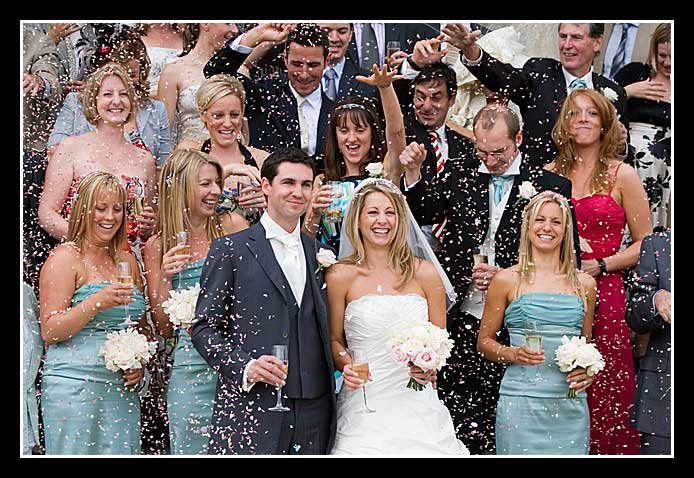 Claire's Gran had arranged for a Duchess to make a surprise guest appearance -Duchess was of course the dapple grey horse!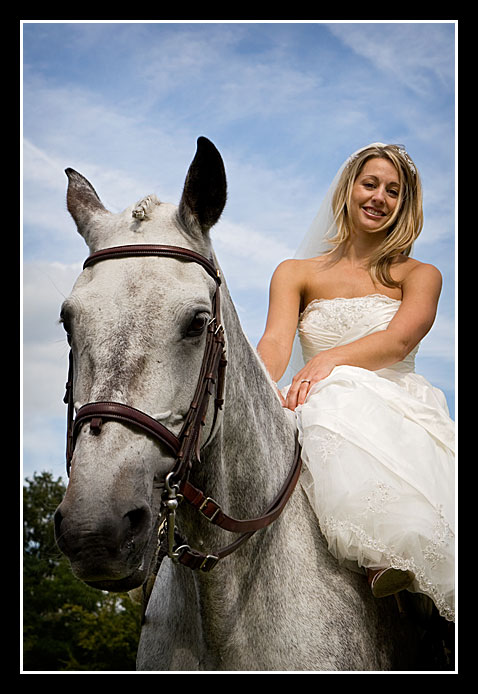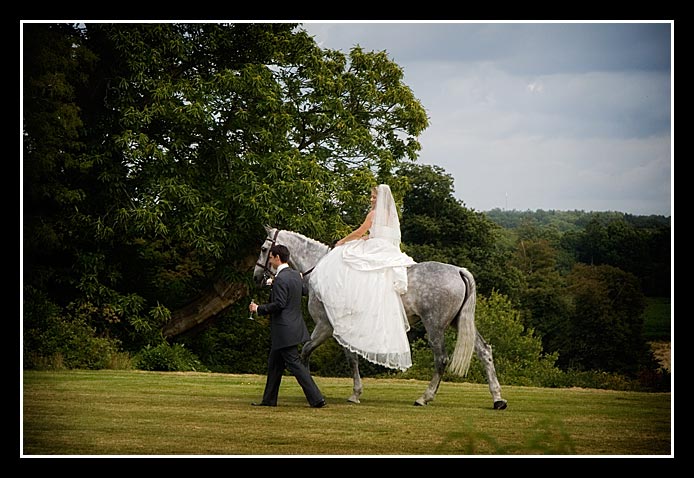 Then we took advantage of the lovely surroundings and beautiful weather for some shots of the couple.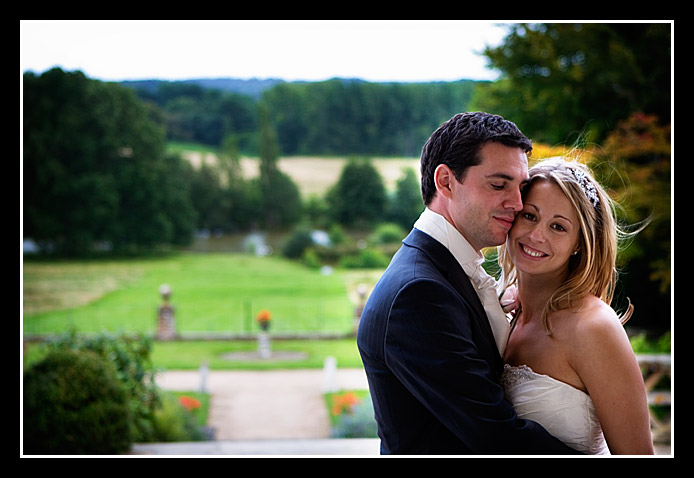 This is Claire's version of the scene from Titanic – the wind was pretty strong.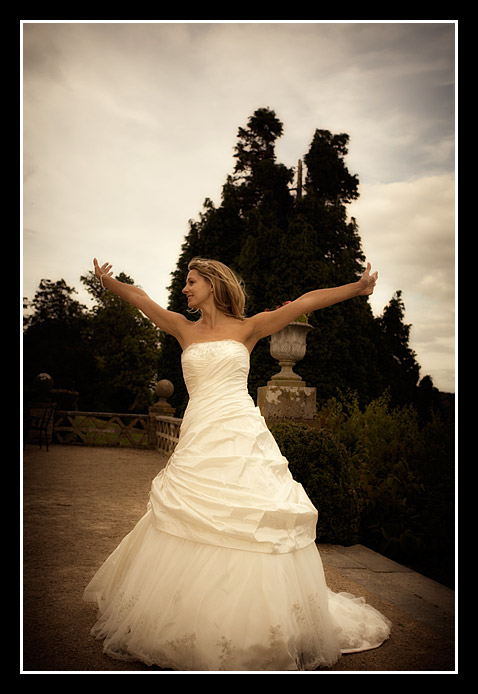 The fields out the front of Buxted made for a beautiful rustic backdrop: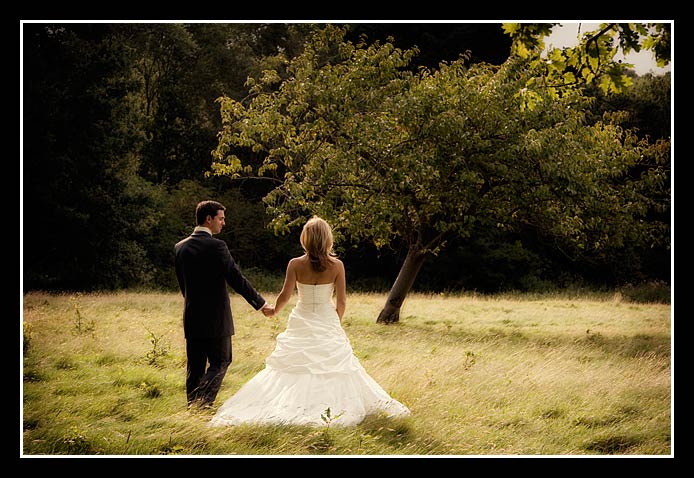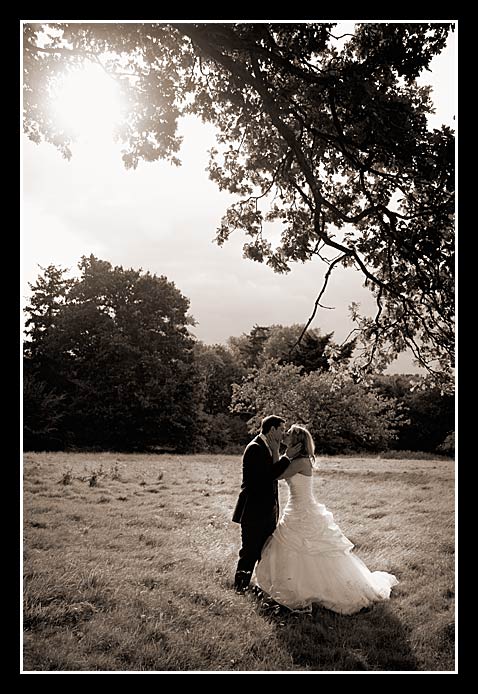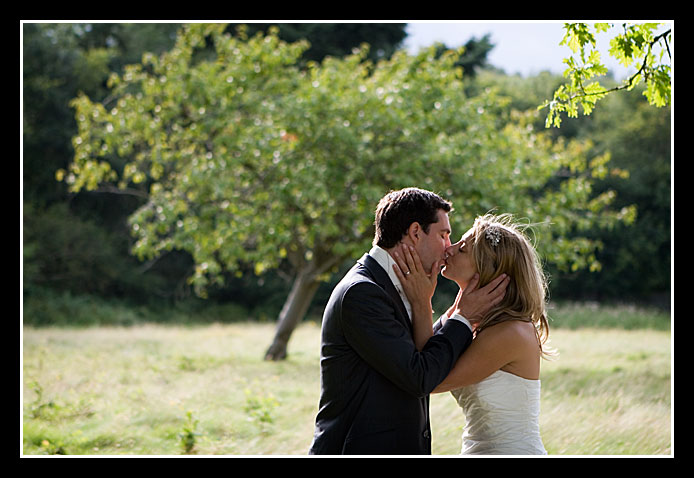 Then finally a portrait in the stunning bridal suite.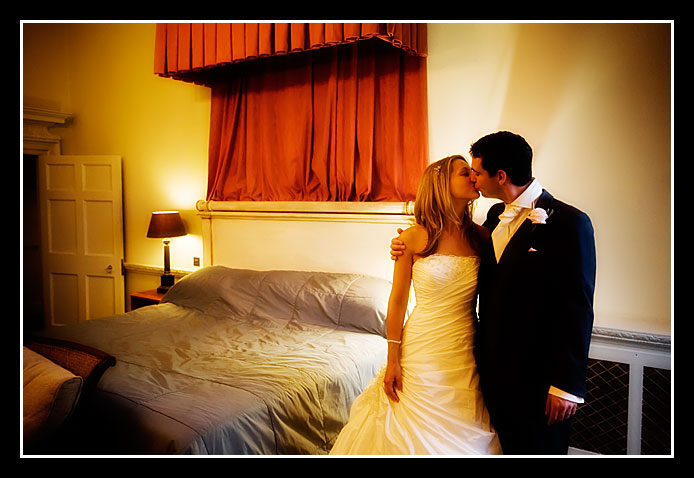 Many thanks to Claire and Richard for looking so beautiful and placing such a high value on our photography. You were fabulous!