Saturday was the day England played Australia at Rugby. So the boys thought it would be a good idea to meet at a pub where they could at least watch the game until half time.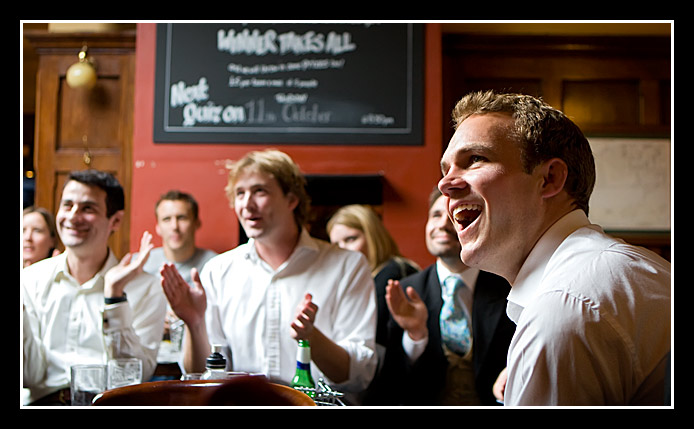 Meanwhile, in a much calmer environment, Marcella is nevertheless just as excited about the wedding.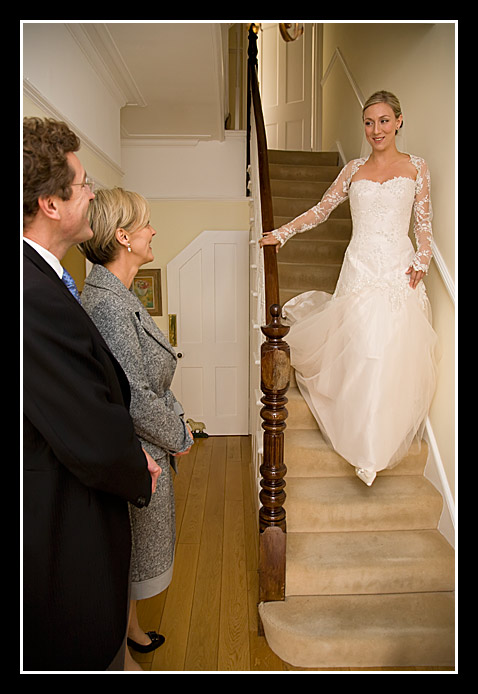 This wedding had one of the cutest bridesmaids ever.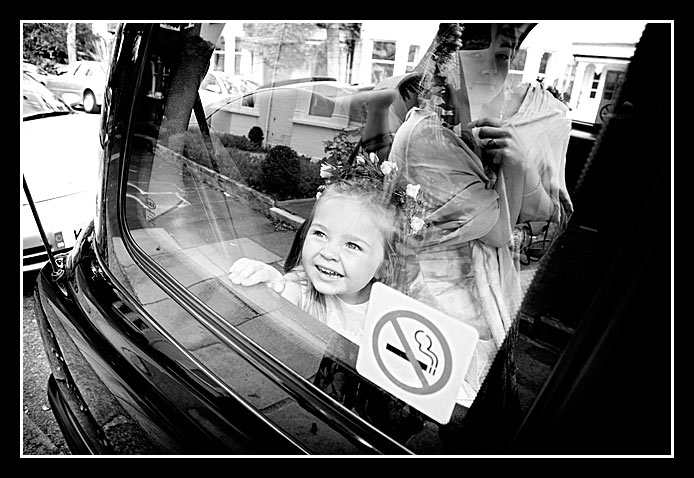 It can get a bit tricky when everyone wants to congratulate you at the same time.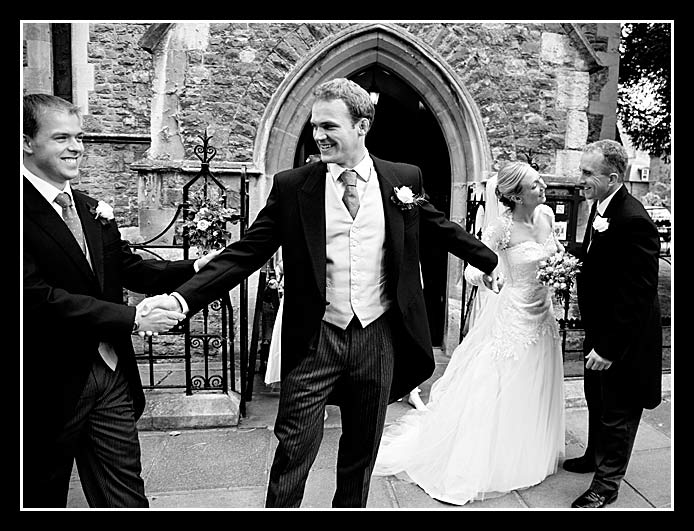 This is where Marcella discovers that it's not a good idea to laugh when people are throwing handfulls of rice in your direction. She ended up swallowing a fair few grains, and it wasn't even cooked!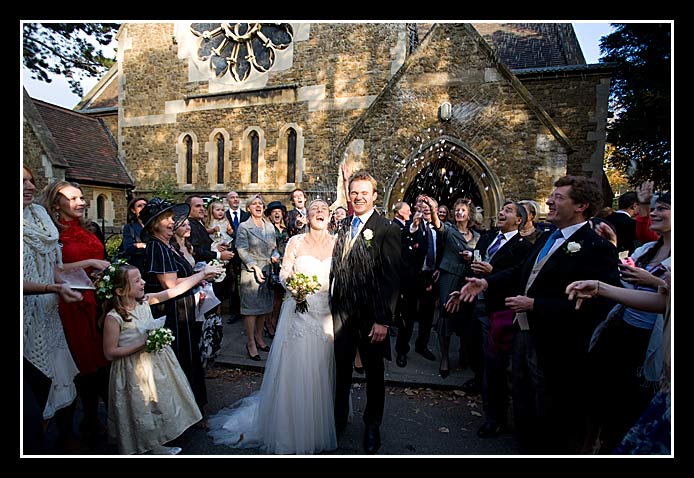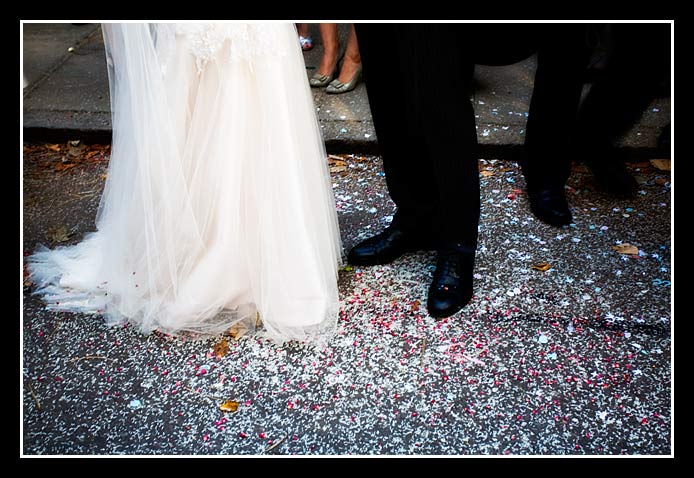 The pageboy, Caspar, was concerned that some people weren't taking it all as seriously as they should.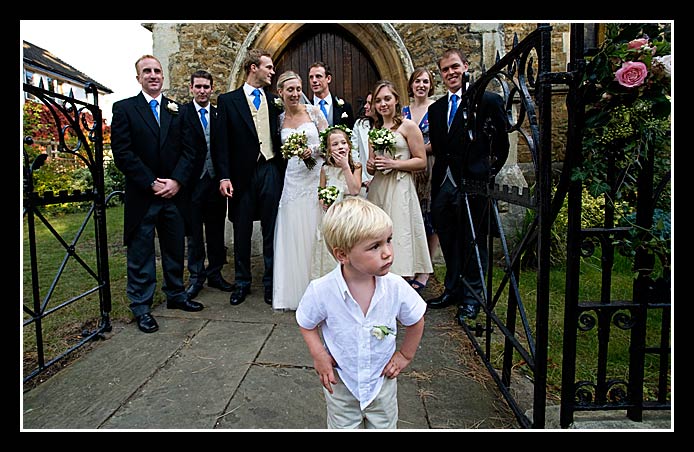 The light on top of Richmond Hill was just fantastic.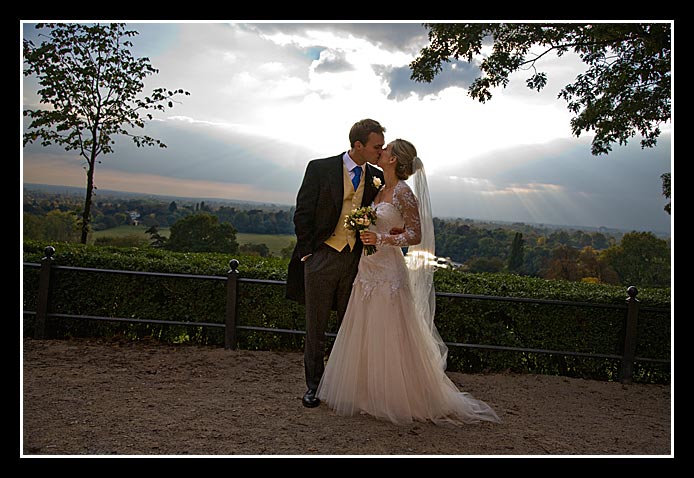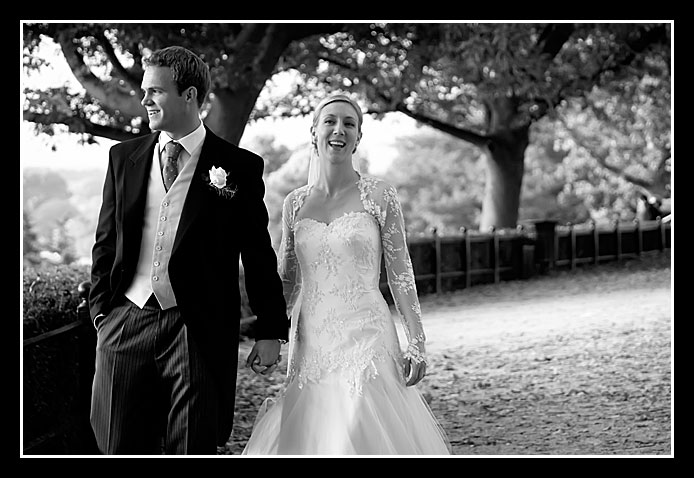 The reception was at Ham Polo club. Here is one of the best men, Oliver, caught preparing his speech.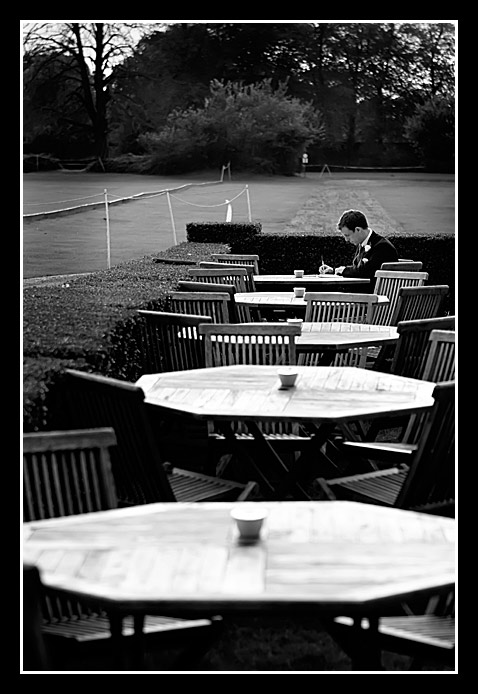 Which, when delivered, had a devastating effect at Mathew's expense.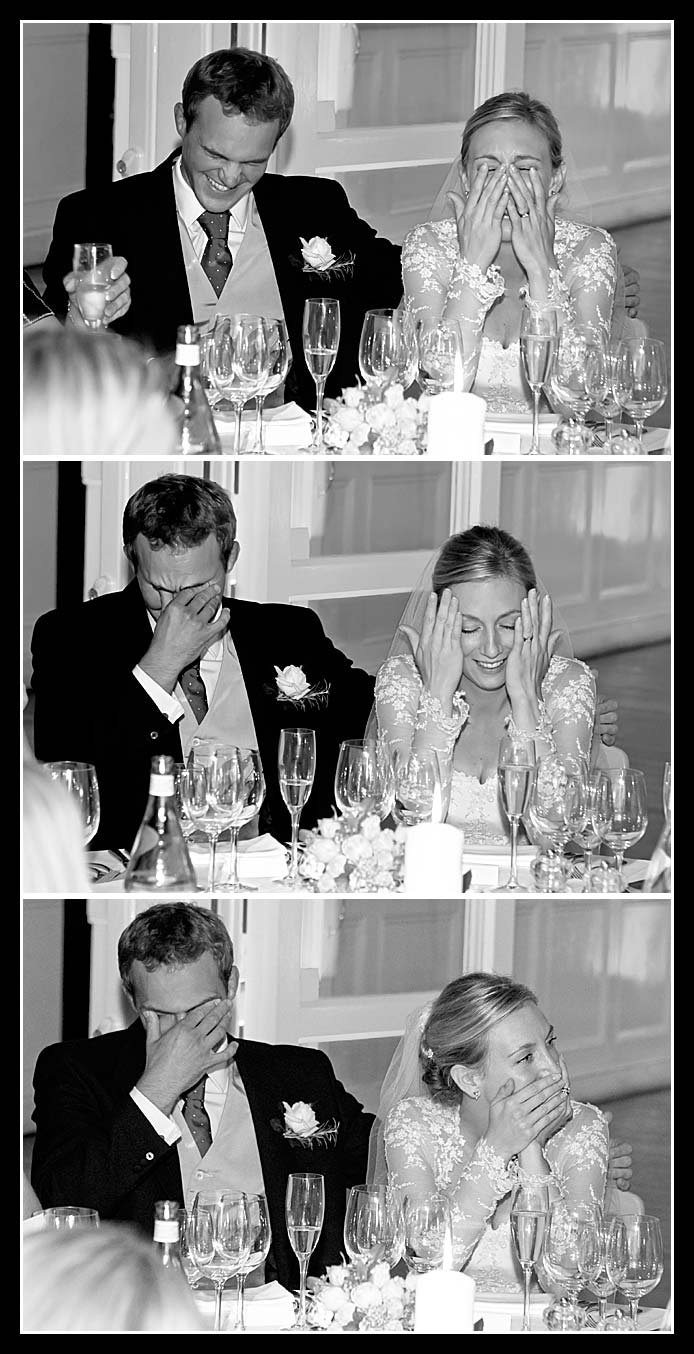 As if that wasn't bad enough, Mathew's mum thought she'd contribute another embarrassing story but Mathew managed to quickly hush it up before anyone else heard it.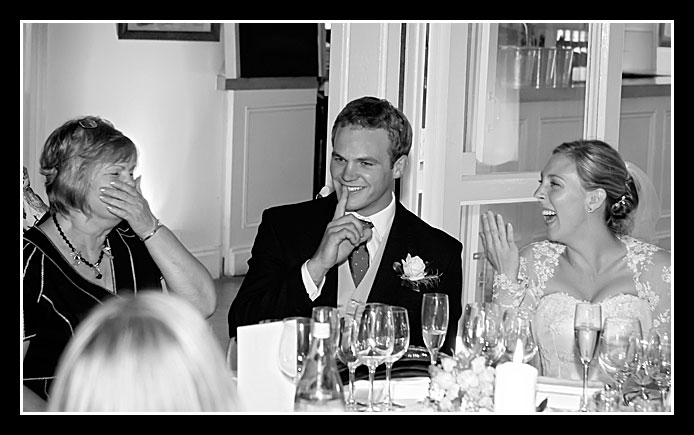 After dinner it's always good to have a coffee; either real or imaginary.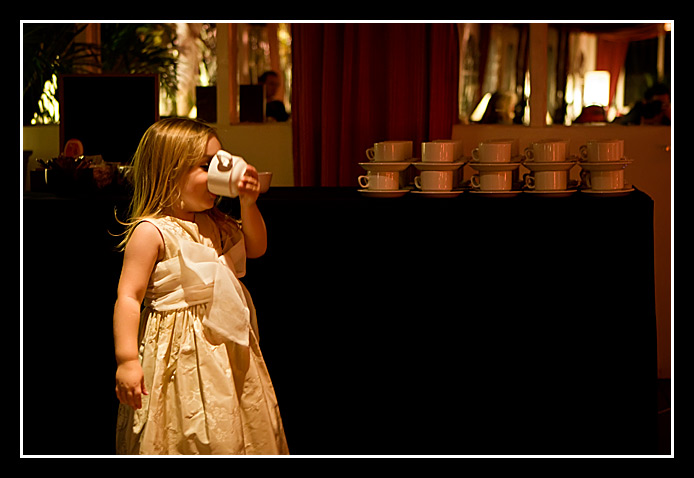 The party really got going with the couple's first dance.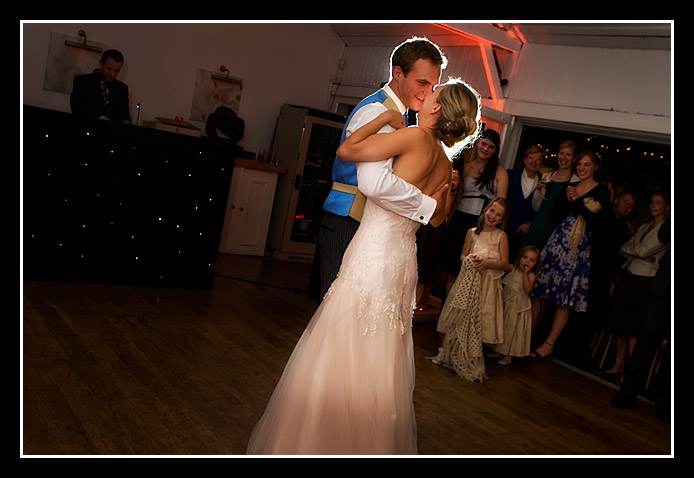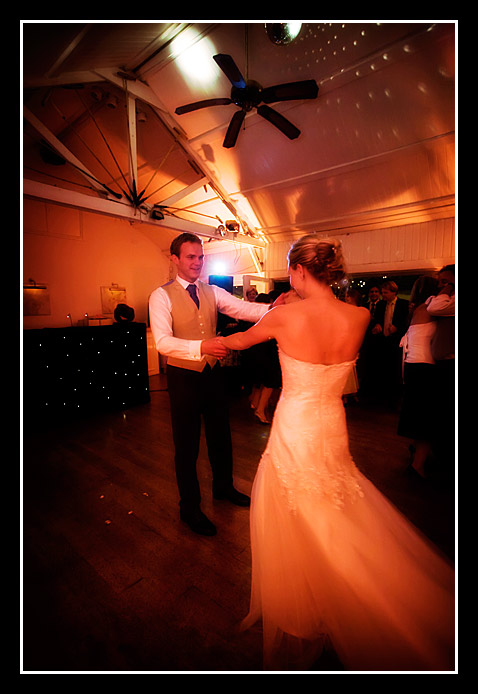 Although the dancing was a bit 'unusual' at times.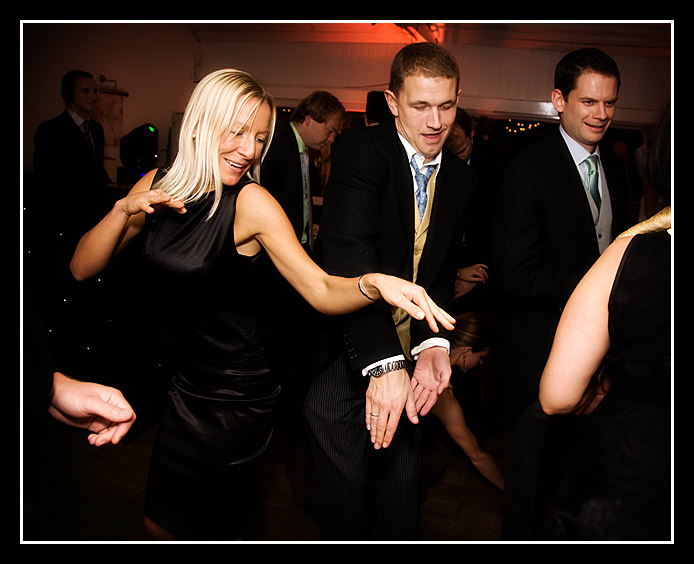 To see the rest of the photos, click here.