For this resevoir dogs shot of the guys we couldn't find a resevoir so hopefully this pretty stream will do. Doesn't look quite so mean though does it?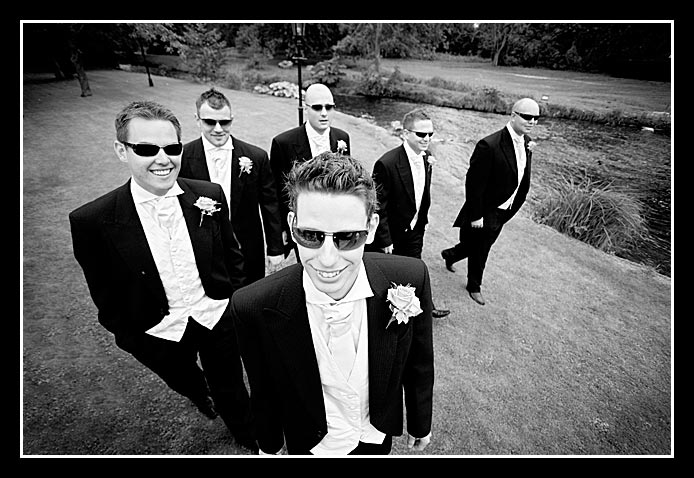 On the other hand, the fabulous surroundings and waterfall is just the right setting for Jonathan & Claire's wedding on Saturday.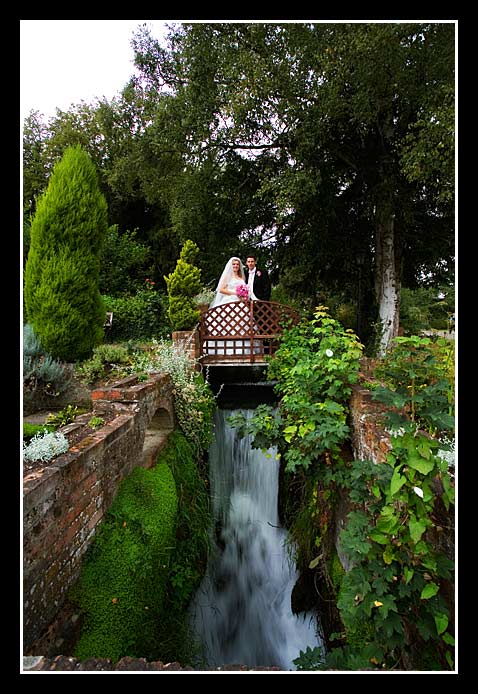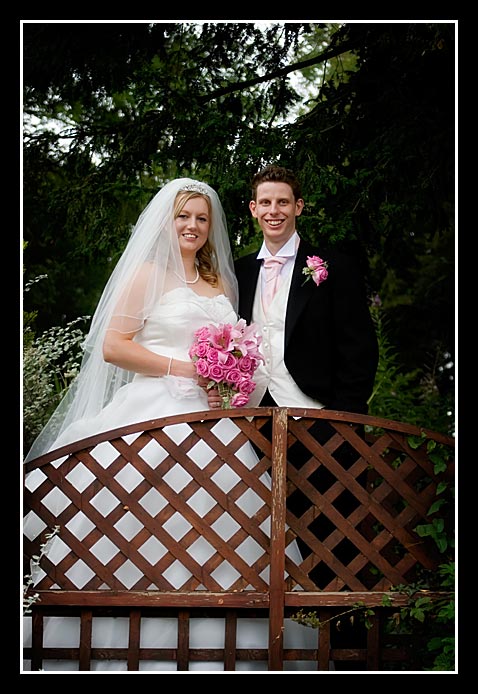 Here is the bridesmaid Sophie with a very pensive Abi in the background.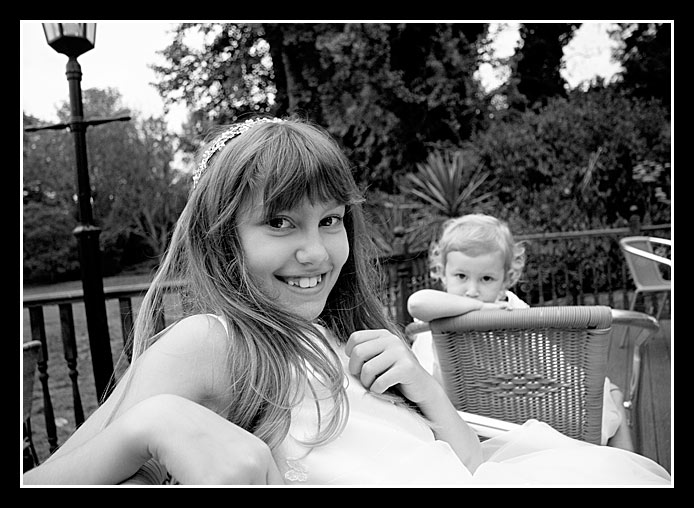 Claire wanted butterflies as a minor theme to the wedding and we thought these candles were great.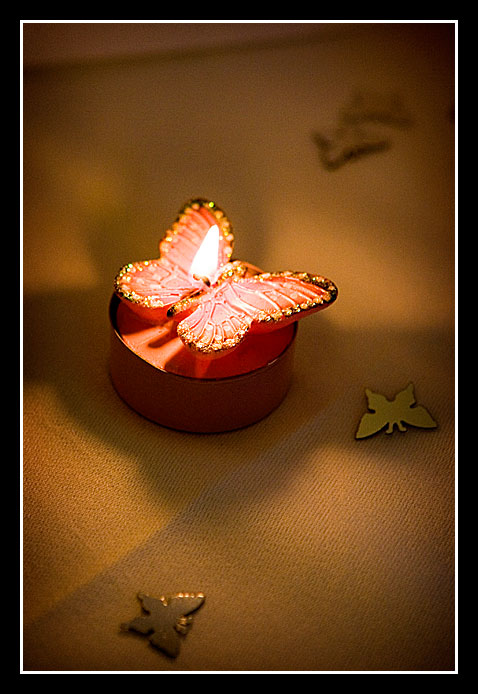 But the cake was awesome! It was a miniature version of the top table, accurate in every detail.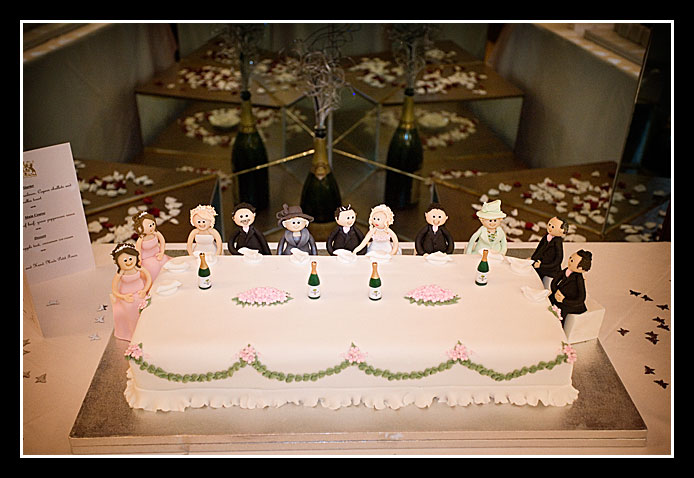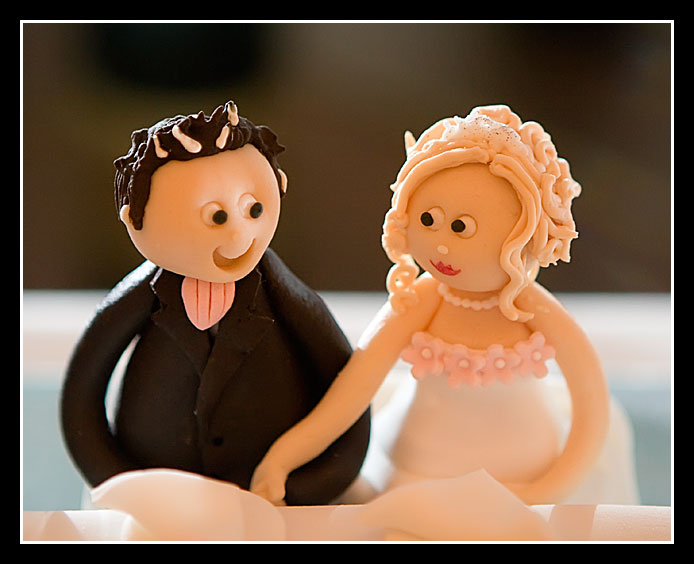 Here are the bridesmaids pointing out their dopplegangers: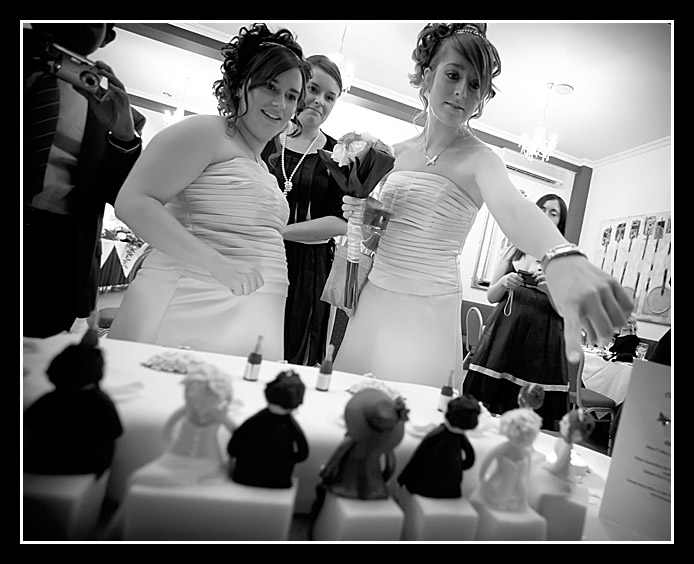 And this is Abi again but not so deep in thought this time. Steve has given her the task of catching all the bubbles in the world!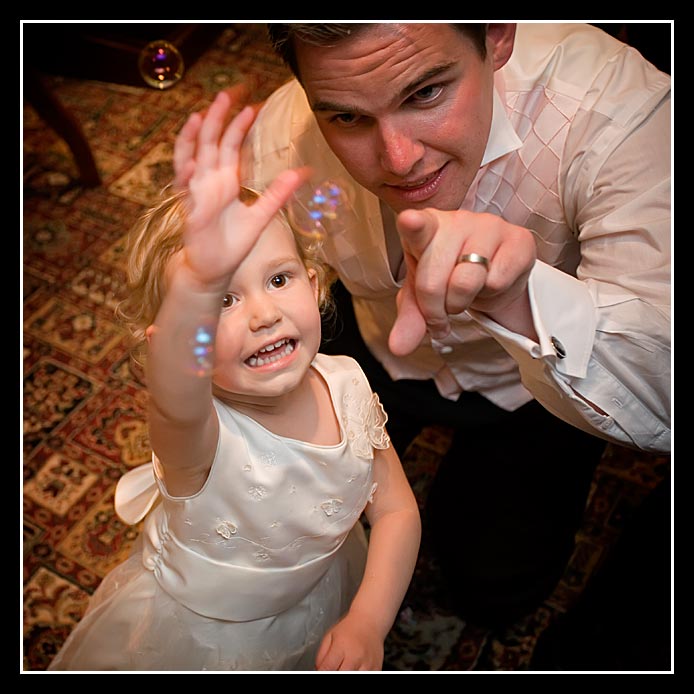 Mission accomplished, Abi has time to enjoy a spin on the dance floor.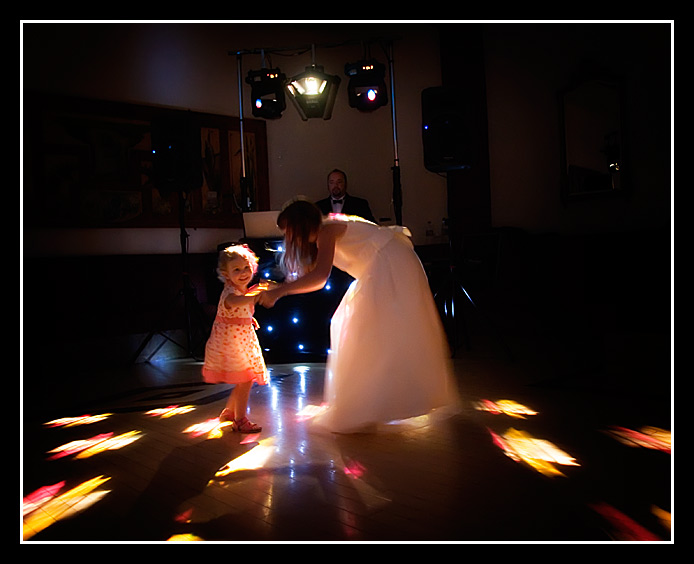 However, the day really belonged to the lovely Claire and Jonathan. The guests and family were terrific and the ushers and best men were a great help to us when it came to the group shots. Many thanks for having us at your wonderful wedding!