It's been a month since our last wedding and it was great to be with Gavin & Tamsin on Friday.
This is Tamsin.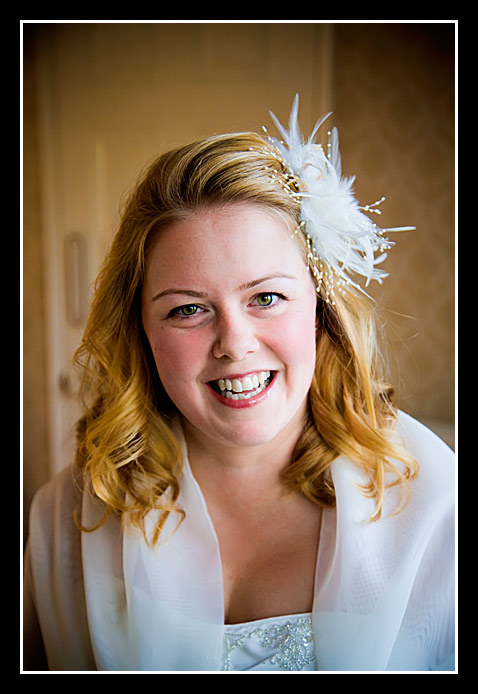 This is a bride's attendant wondering if it's OK to come in yet.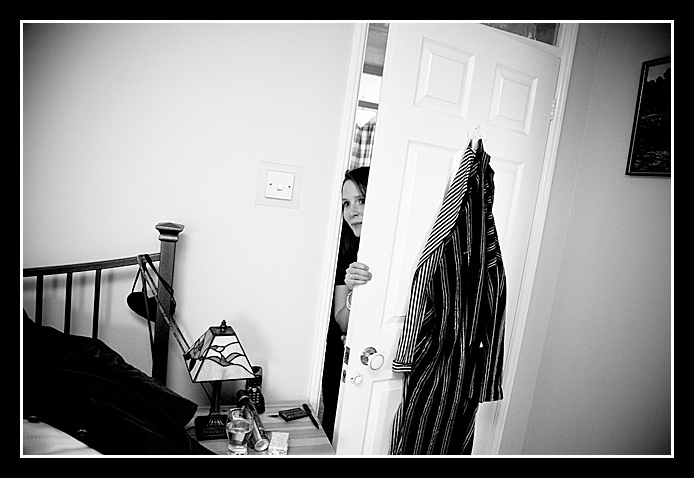 Here's Gavin waiting at the chuch. As you can see, we really had some fantastic weather for December.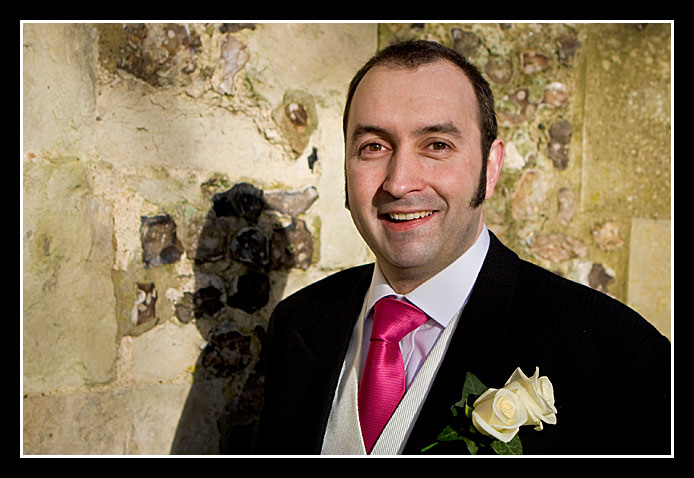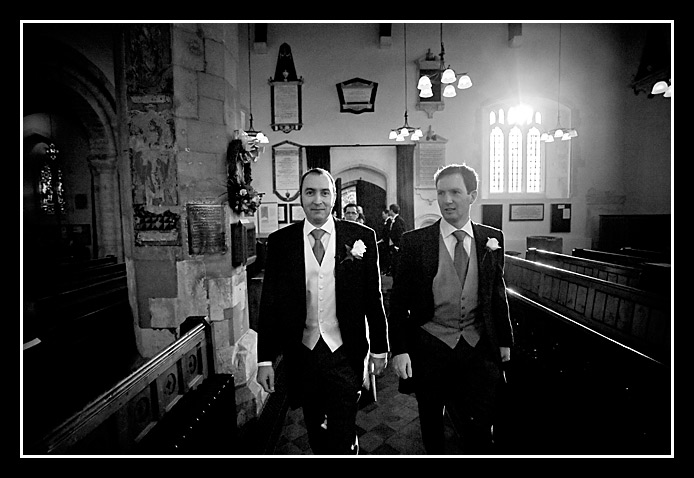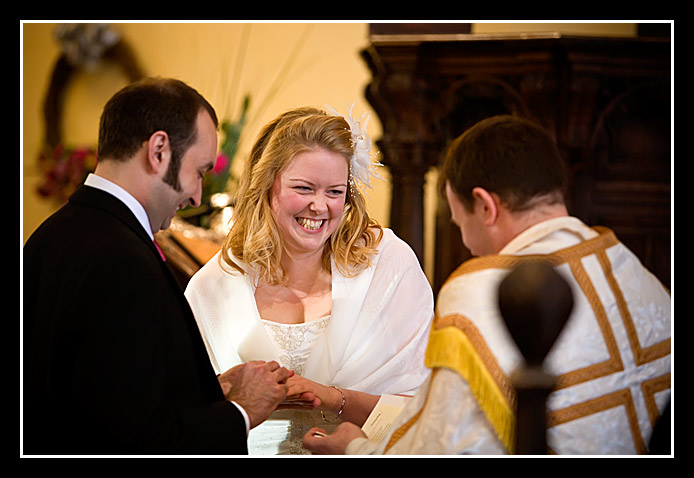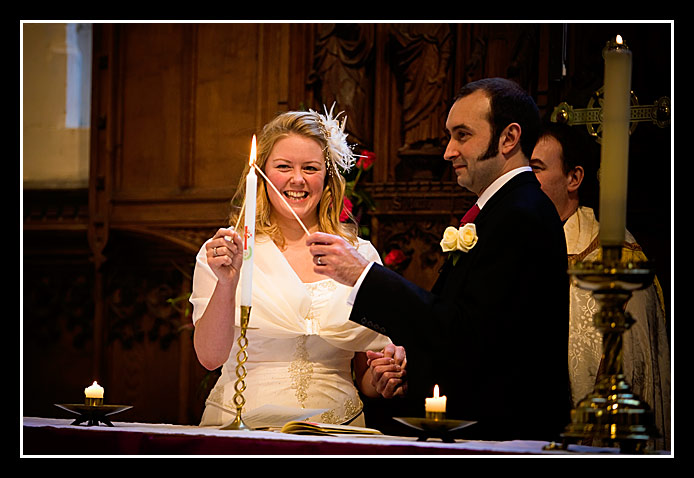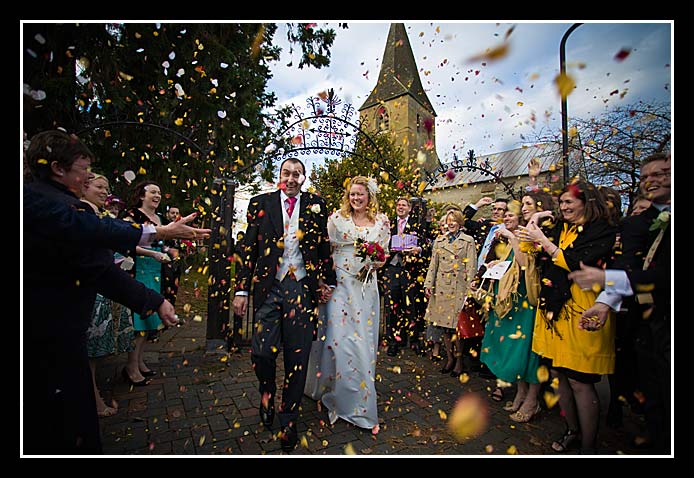 By the time we got to the Audley's Wood Hotel for the reception, the sun was low in the sky and casting some wonderful light.