We've just attended the 2 day F8 Workshop with Huy Nguyen and Linda Wallace. Our friends Dan & Ann Johnson invited them over from America to give about 20 of us British photographers their insights into documentary style wedding photography.
This was undoubtedly the best professional seminar / workshop that we've ever attended, including the many Richard attended in his former life as an IT manager. Huy and Linda's images are full of impact, emotion and story. As Huy puts it, they are irresistable. It wasn't that we learned a lot of new stuff but that we gained so much from interaction with so many creative, skilled and talented artists.
You won't see a major change in the direction of our photography but hopefully you'll see a few more documentary style and 'edgy' shots that may get across the feel of the day in addition to the beautiful images we provide.
So here we all are, Richard is front and centre and Sarah is directly behind him.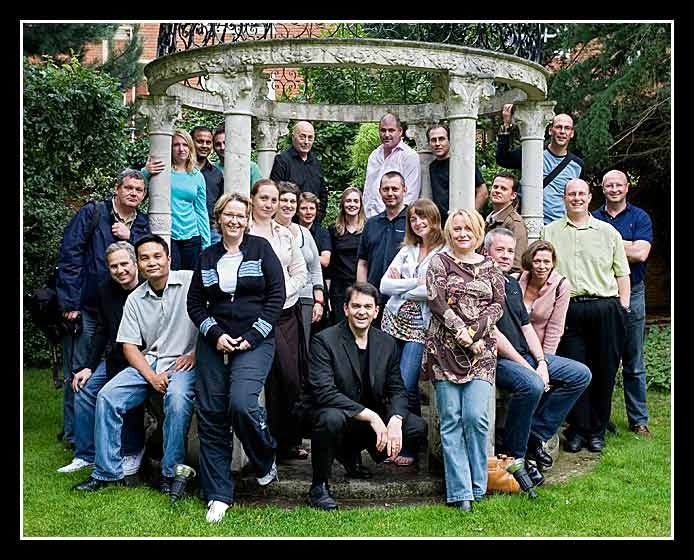 Warren House is not only a wonderful wedding venue but a first class conference centre.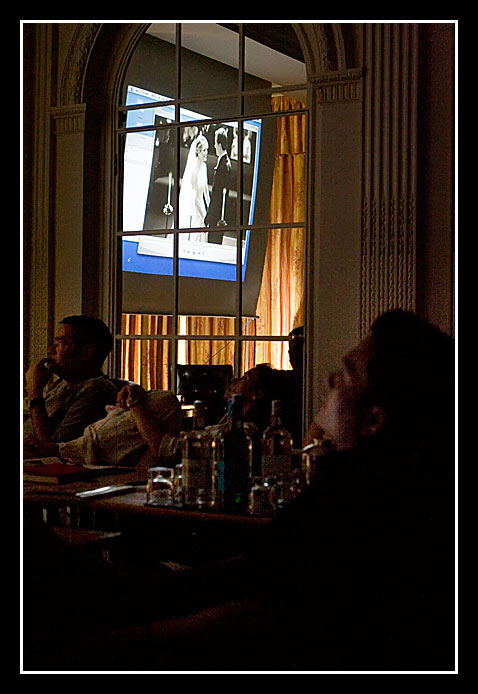 Here's Huy's shot of us at Warren House's little grotto.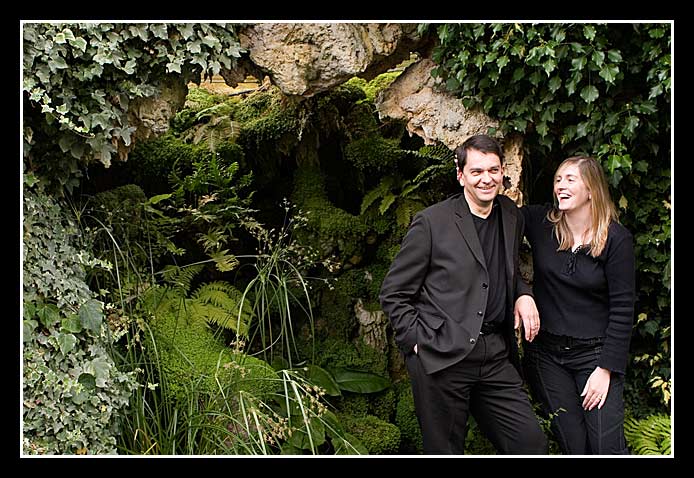 Even world class professional photographers can go all stupid when they're the other side of the camera.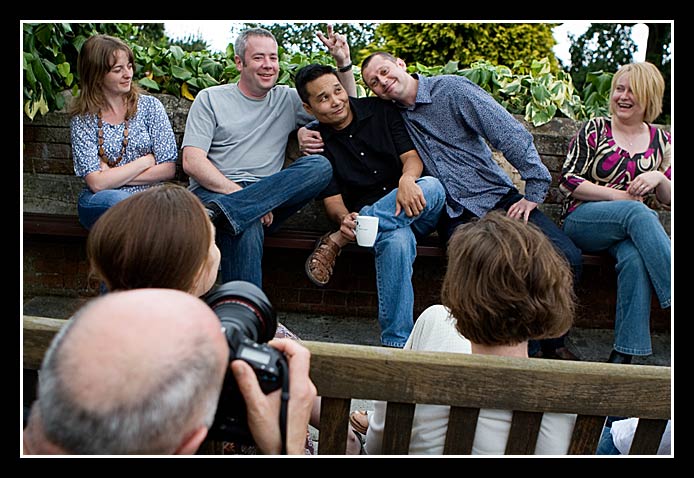 Anil was probably telling Richard something very informative, important and life-changing but Richard was too busy trying to take a photo and walk backwards to pay attention. On the other hand, Anil may have just been saying "Watch out for that bench behind you."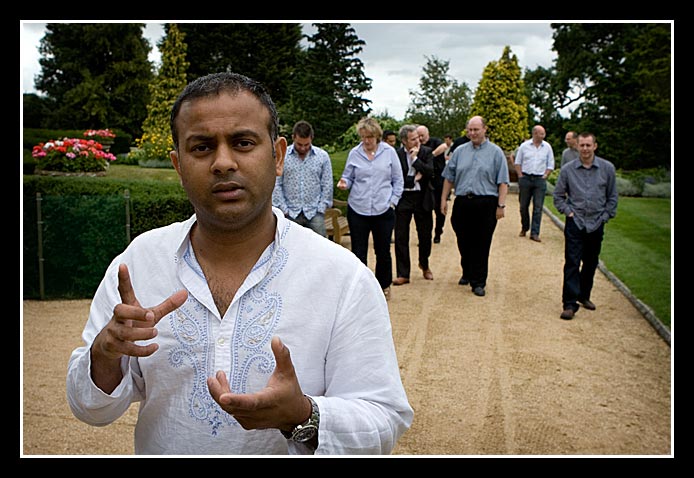 Thanks to Rob from Shooting Hip photography for this striking image of Huy.